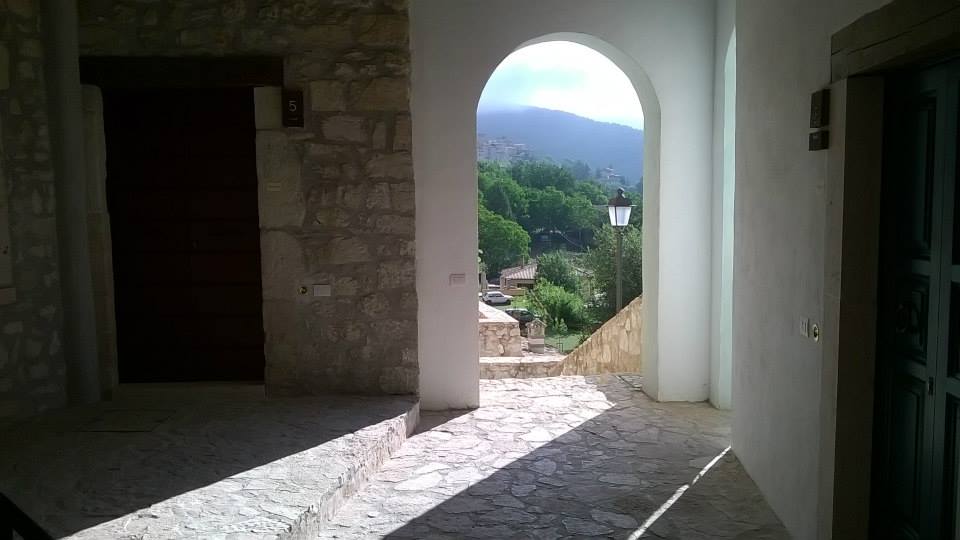 "Door to Umbria."  Photo by Mary Moore.  Castello di Postignano,  Convivio, June 2015.
Dear If, forthcoming, Spring 2022 from Orison Books.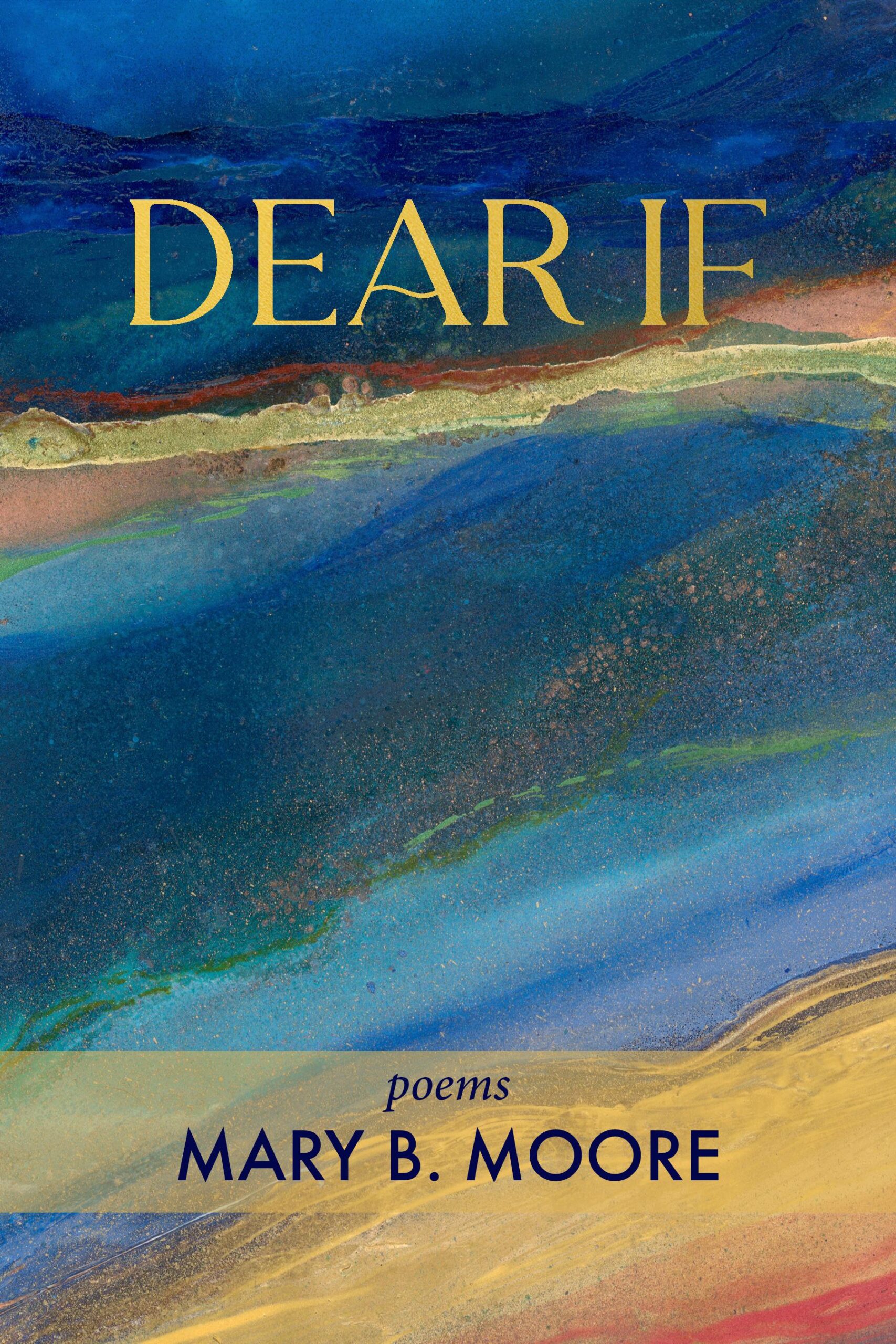 Amanda and the Man Soul, winner of the EMRYS Foundation 2017 award, judged by Dorianne Laux.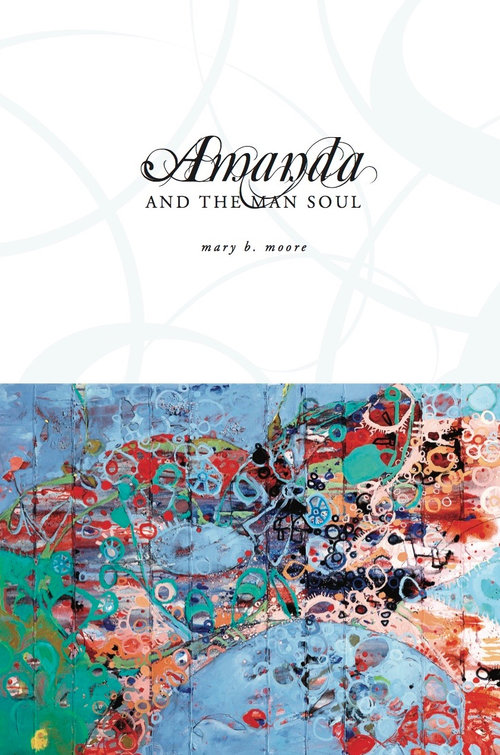 "Read the first poem and then keep on reading, as I did, straight through the final poem.  This is one of those books that can't be put down, that overwhelms us with the mystery of what i means to be human and alive in a body, to be in possession of a soul, or maybe twin would.  We are, as Mary Moore writes of Van Gogh's Irises, "The terrors his brush disclosed/bad gods among the beauties.'"  Dorianne Laux, author of Smoke, What We Carry, and the Book of men.
"Mary B. Moore packs a lot of life into these seventeen poems.  Her lines shimmer and hum with a loopy, lovely music–a soundtrack for what 'isn't or might have been/or was.'  Moore braves the wide divide between self and other, body and would, with the pluck and precisions one who understands 'this dance:/read me, rhyme me/make me cohere.' " Caki Wilkinson, author of Circles Where the Head Should be and the The Wynona Stone Poems.
Flicker, Winner of the Dogfish Head Poetry Award, Chosen by Carol Frost, Baron Wormser, and Jan Beatty.  Please note: To order from the press, page down to the book image–there is no direct link to the book; or contact me directly.
"Flicker is the work of a poet's poet, someone who captures the lyric moment with precision and careful prosody, and who loves language. as much for its malleability as for its sensuality.  These are poems that celebrate the sound of every word and the feel in the mouth when we say them. In these poems, M. B. Moore remakes the natural world in 'orderly/coats  of gloss and reverie,' reminding us that our most ardent prayer is founded in paying attention."
— Gerry LaFemina, author of Vanishing Horizon and Little Heretic
---

"The poetry of Mary Moore, with its lush vocabulary and soaring music, its historical intelligence and emotional risk, repeatedly — relentlessly, in fact — wakens readers to the power of verse to vivify the commonplace, quash the pompous, and locate the 'liquored vagaries' as well as the 'rifts brief cleavings and aversions' of our world. Flicker is a book that shimmers with invention, insight, and the 'jumpy translucence of flame.'"
— Gregory Fraser, author of Designed for Flight and Answering the Ruins
Eating The Light, Winner of the Sable Books 2016 Chapbook Contest, Chosen by Allison Joseph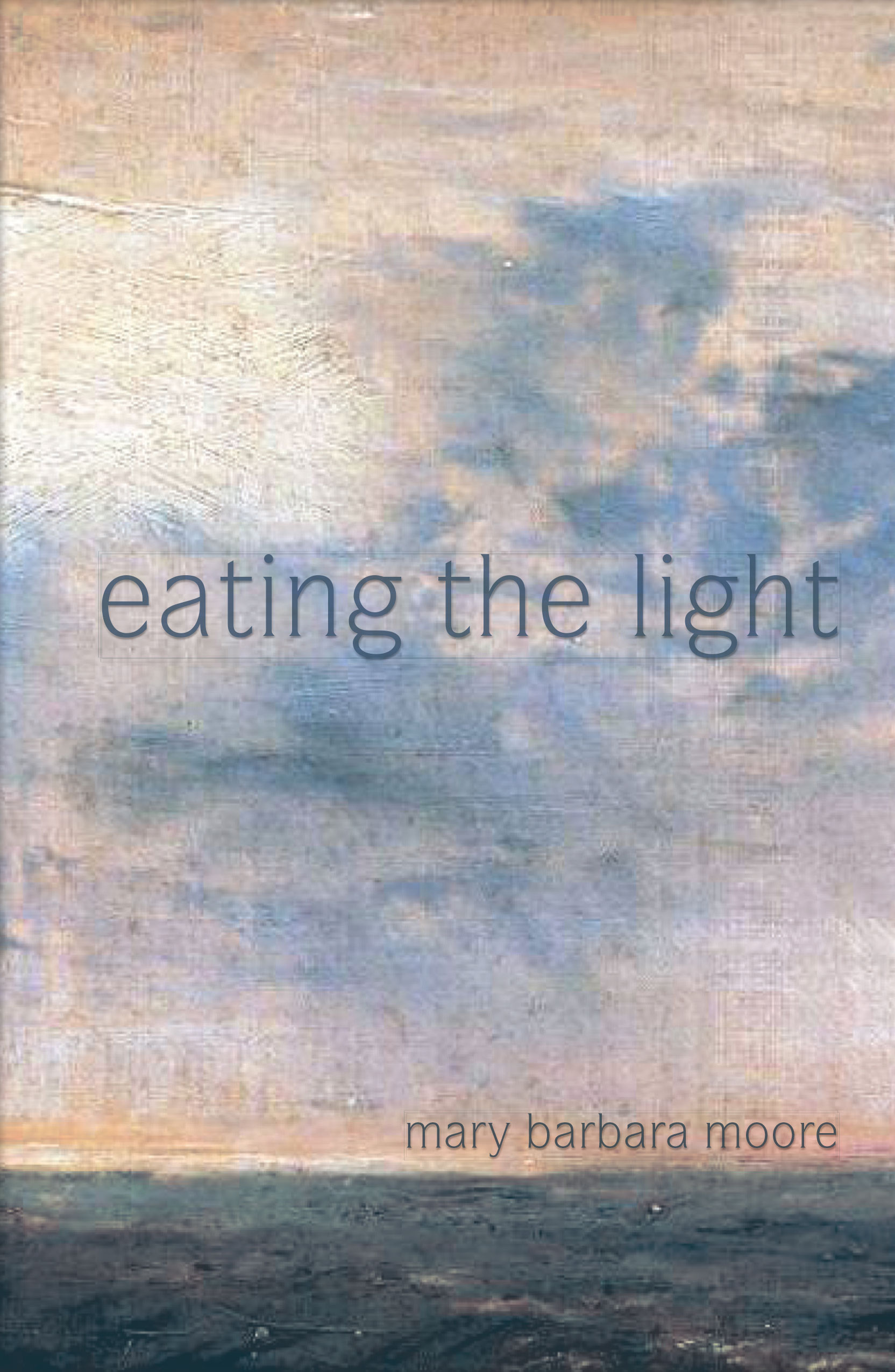 "Mary Barbara Moore's poems are extraordinary in their virtuosity, their play and pleasure in what she so beautifully calls "light's charismata."  The elegance of her language is as compelling as the incisiveness of her thought. We're lucky to have this brilliant collection.  Read it and revel in it!"
— Sandra M. Gilbert, author of Emily's Bread and Aftermath
---
"What a gorgeous book Eating the Light is—thrilling in its language, assured in it's wisdom, deft in it in its music. It is a book of vision—of tantalizing images and sensations, of beauty that is both tangible and ethereal. Whatever Mary Barbara Moore turns her attention to, we as readers are bound to be delighted. How wonderful to fall under the thrall of this book, to return to its poems over and over, devouring its capacious grandeur."
—Allison Joseph, author of Imitation of Life, Voice, and My Father's Kites
"In Eating The Light, these new poems of Mary Moore's offer a feast for the reader. On subjects both natural and human-wrought, her eyes the painter's vividly clear. She creates an appetite for looking and a fulfillment of seeing. Moore's perceptions are sensuous, intelligent, and the world in the poems is a world transformed both physically and emotionally. Her metaphors illuminate and satisfy, and having dined with her we begin to glow, sated on such delectables. …"
—Art Stringer, author of Asbestos Brocade and Human Costume
---
The Book Of Snow, Published by Cleveland State University Press, 1997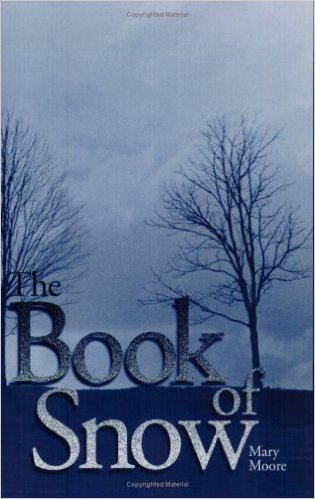 "With a coast-to-coast American vision, the sensibility of pioneering botanists and painters, Moore makes discoveries that are not infrequently frightening. Her poems are full of light and motion. To read Moore's poems is to ride them. They're completely exhilarating."
— Sandra McPherson, author of Expectation Days, Certain Uncollected Poems and The God of Indeterminacy
---
→BUY  The Book of Snow
"The reach and range of Mary Moore's aesthetic ambition are breathtaking, sometimes heart-stopping. Alternating sonnets of dazzling magnitude, brief meticulous incantations, and mellifluously extended meditations, The Book of Snow introduced us to a poet who peers uncannily through the crust of things to "the under-mother, matter's plum-red magma / enigma's very oven" even while, with elegance and eloquence, she celebrates the riches of a surface world that is "blooded…like fruit / whose globed flight the fluted / white bowl catches, and holds."
— Sandra M. Gilbert, author of Emily's Bread and Aftermath